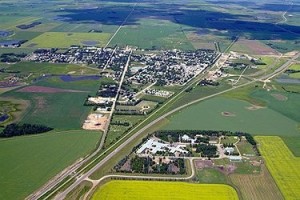 Rosthern, Saskatchewan has been chosen as the location of the event, due to its many amenities, support of town council, and nearby historical, recreational and historic sites. It is located in the heart of the valley between the North and South Saskatchewan Rivers, and midway between Saskatoon and Prince Albert at the junction of Highways #11 and #312.
Come to Rosthern and experience some of the best geocaching and attractions Saskatchewan has to offer, and search for hundreds of new geocaches while enjoying the beautiful scenery and historic sites along the way.
Explore the mighty Saskatchewan river by canoe, trek to Saskatchewan's largest tree, and discover what it was like to live in a dugout house like a Russian Doukhobor in 1899.  Visit Batoche and other significant areas to the Northwest Rebellion in 1885.  Experience Metis Culture at the Back to Batoche festival.  Enjoy a delicious meal featuring some Saskatchewan favourites – sausage and perogies!
Learn about prairie life and agriculture at the Seager Wheeler Farm and tour a grain elevator at the Hepburn Museum of Wheat.  Soak up the vibrant colours that come to the province at this time of year.  The prairie fields turn into a quilt of green, yellow, and blue.  The skies host amazing sunsets, expanses of stars, northern lights, and clouds from fluffy and white to dark and foreboding.
Discover a lesser known side to our province; the boreal forest.  A scenic drive to Prince Albert National Park will take you into this wilderness.  Up for a challenging adventure?  Venture further north to Canada's oldest unfound geocache. (now found!)
Map of Rosthern:

View Larger Map
A welcome from the Mayor of Rosthern: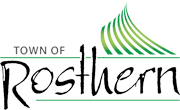 Welcome Geocachers to Rosthern Saskatchewan!
The Town of Rosthern is delighted to host your 2014 international geocaching event. Here is how I hope you will you find our town:
Welcoming
Beautiful, green, well maintained
Rich in recreation, art and cultural opportunities
Centrally located and easily accessed in our wonderful province
Fully serviced
Central in a region of rich historical treasures
Surrounded by beautiful natural history
Vibrant and optimistic about our future
A great place for a summer vacation!
I trust you will be pleasantly surprised with your stay in Rosthern and region, and hoping you'll find everything you're looking for, plus more!
Sincerely,
Dennis Helmuth
Mayor of Rosthern
www.rosthern.com