Guest blogger Dave DeBaeremaeker (DeBaere) recently wrote about Mega Events and how to get the most out of them on his blog.  He has given permission to re-post it for visitors to the Living Skies 2014 Website. We felt this was great information for those who are new to Geocaching and those who have never attended a geocaching mega event before. To read more of Dave's writing, you can visit his blog site entitled "Only Googlebot Reads This Blog".
---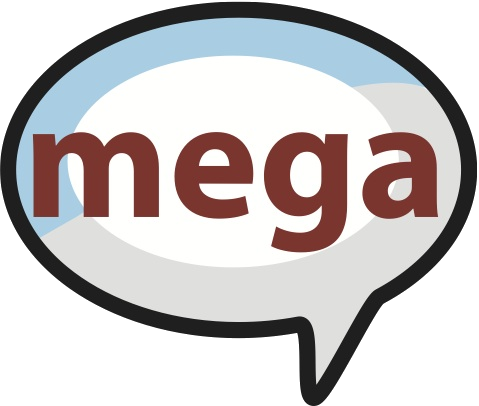 Geocaching Mega events are large, complex things. Often there are thousands of attendees, and multiple activities and/or locations.  This can be quite daunting to a new cacher.  The following are some tips for getting the most out of your Mega event experience.
95% of complaints I have heard from first time Mega event participants would have been solved if they took some of the following advice to heart.  Hopefully this post will help future first time  Mega event attendees get the most out of their experiences.
Be An Active Participant
The best advice I can give for the first time Mega attendee is to be an active participant.  Don't expect hand-holding, or that someone will actively show you exactly what to do or where to go. Mega events are way to busy, and the volunteers do not have enough time to personally greet everyone (as much as they would like too).  Take it upon yourself to get informed of the various things going on during the event and plan your time accordingly.  If you are not sure what is going on, ask someone.  Events typically have an information booth manned with volunteers with all the information you may need.
Be Informed
Mega Events are often large and complex, and it can be very easy to get "lost in the crowd".  They often have themes and "personalities".  Some Mega events are basically gigantic get togethers, others have themes (like earth caches, historical events, or holidays such as 'Halloween'), or are based around contests.   Depending on the theme, or even the location, your expectations and preparations will be different.  Do your research ahead of time and come prepared.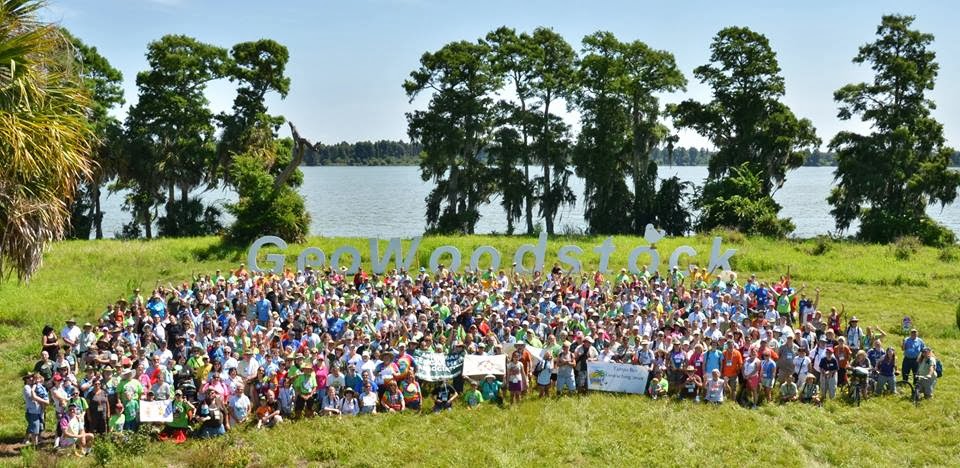 Usually the schedule of events is posted to the event website well ahead of the event itself. Sometimes it also includes a map of the event site.  I highly recommend attendees look over this information before arriving (or finding it out immediately upon arrival).  This gives you a chance to arrive on time, and plan your day so you can take in all the things that interest you.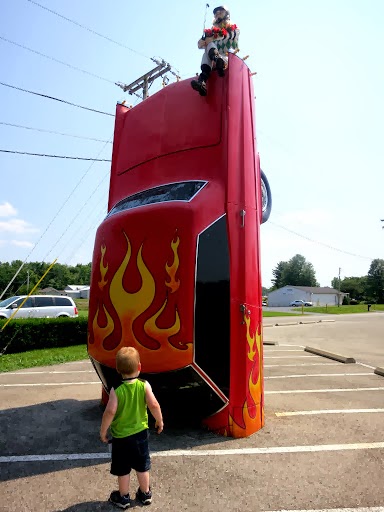 Food and Parking
Also it is important to understand how parking/food will work ahead of time so you are prepared.  Some Megas are near urban centers and food and parking is plentiful and convenient, so lunch is just a quick trip to a local restaurant.  Others are in rural areas, far away from the closest restaurants..  Sometimes these events require meal tickets purchased in advance to get food on-site.   You are always welcome to bring your own food and drinks, of course.
I would always advise bringing snacks, and extra water. You never know when things go wrong, and it never hurts to be prepared.

Permission to Participate is Automatic
Activities at events are open to one and all, but its up to the individual to take the initiative to take part in them (something that can be difficult for the more introverted among us – myself included). It helps to remember that when you go to any geocaching event, you are among members of your own tribe.  You may not know anyone else, but you are already friends and have things in common (geocaching).  Once I clued into that, getting more out of the social aspects of geocaching events became a lot easier (something that does not come easy for someone as introverted as myself). It also made it easier to ask to join a group, if I needed to, to participate in an activity.
Be Flexible
Mega events are run by volunteers.  I have never seen event organizers give less than 100% of their time and energy into making an event perfect, but life always gets in the way, and sometimes things go wrong.   If something does go wrong, instead of complaining about it and letting it ruin your day, just roll with the punches.  It may also be a good time to pitch in and help out a fellow cacher in need.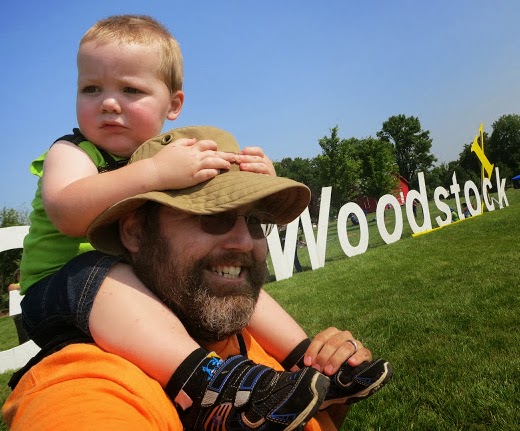 Be Prepared
Mega events are about geocaching. So you should prepare for a day of Mega event fun the
same way you would prepare for a day of geocaching.  Make sure you have extra water and snacks in your pack.  Bring sun screen, bug spray, and a good hat.  Also bring extra batteries – maybe more than normal (a quick way to be someones hero at a geocaching event is to have a spare set of AAs to give to a cacher with a dead GPSr).
Look For Side Events
I have yet to attend just a Mega event.  Often the weekend of the Mega is full of other events, some related to the main event, and some are just hosted by random other cachers.  Look for these events to maximize your social time while at the event. These side events are also a great time to meet some of the local geocachers to get advice on the best caches in the area, or just to make new friends.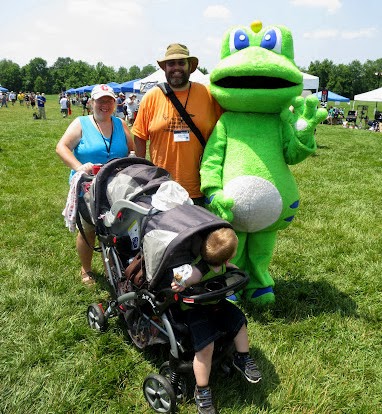 Book Hotels Early
Finally, book your hotel early.  Many Mega events are in areas that do not have a lot of accommodations close by. These locations tend to fill up quickly when a couple thousand cachers come to town. Book ahead of time.  You can always cancel a reservation if you end up not going.
Also the proximity of the hotel will affect your plans for the day of the event, so keep that in mind as well.

Have Fun
The whole point of geocaching is to get out and have fun.  Hopefully this post will let you come prepared to your next Mega event so you can stop worrying and love the adventure.