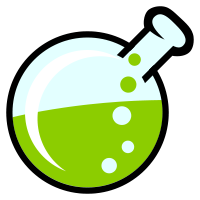 Thanks to the dedicated work of our volunteers, creation of our lab cache series has been completed! It will be open to find starting 8:00am Saturday, July 12th and lasts for 10 days with a grace period of 10 days.
One of the perks of MEGA events is the opportunity to try out the new experimental "Lab Caches" or "Geocaching Adventures." We have created a series of 10 of these you can search for while in the Rosthern area finding caches and attending satellite events. These will take you to some of the local amenities and landmarks: 6 in Rosthern, and 4 in surrounding communities. Lab caches are allowed in places conventional geocaches are not, so be prepared for something different. Be sure to read the descriptions for the directions you will require. The key requirement of each stop is to submit a particular 'keyword' to log the lab cache as complete.
The coordinates and physical lab caches will be available until 8:00am on Monday, July 21st. After that, you may still log your finds online until 8:00am July 30th.