All of us on the Living Skies 2014 Geocaching Mega Event Organizing Committee hope you are having a wonderful holiday season, and wish you well in the new year and as few DNF's as possible in 2014!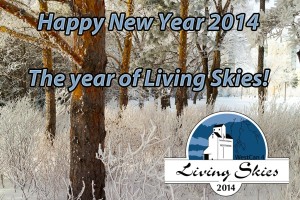 We look forward to sharing some exciting news in the coming weeks as we finalize our details for registration. Also, did you know that Canada's oldest unfound geocache is here in Saskatchewan? We will be interviewing the owner of this listing, and sharing his story! Maybe this geocache will finally be found in July 2014!
Check back often for this and more! You can also subscribe to one of our feeds via RSS, Twitter, or Facebook to keep up!